Vladimir Sapphire Kokoshnik Maria Pavlovna.
Posted On 17.08.2022
Hello dear friends and readers of our channel. Today we will tell you about an amazingly beautiful piece of jewelry, the Vladimir kokoshnik with sapphires, which began its history in Russia, traveled to Romania, and then Austria, and finally the United States.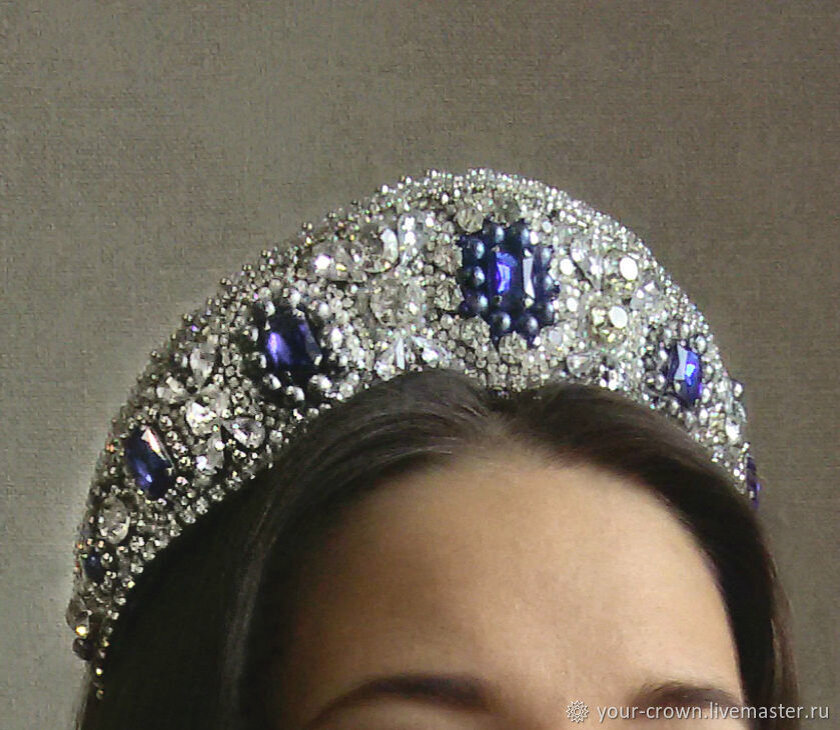 This kokoshnik belonged to Russia Alexandra Feodorovna. After her death in 1920 and after her jewels were smuggled out of Russia after the Revolution, the Sapphire Kokoshnik was inherited by her eldest son, Grand Duke Kiril and his wife (and her niece) Princess Victoria Meltia of Edinburgh (known as Grand Duchess Victoria Fedorovna).
In exile, the couple experienced financial difficulties, but, fortunately for them, the buyer of the jewelry was nearby. It turned out to be Queen Maria of Romania, the sister of Grand Duchess Victoria Feodorovna, who lost her jewelry in Russia during the First World War.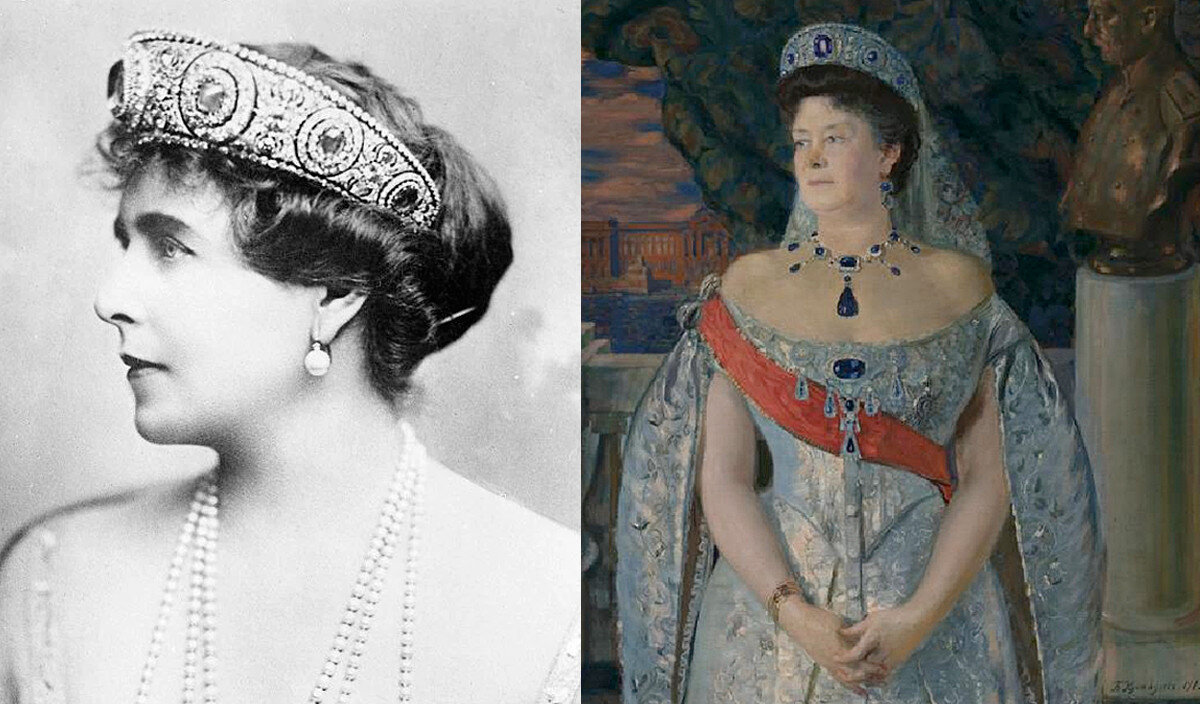 Queen Mary wrote of the event thus:
I spoke with Ducky about some of Aunt Mission's jewelry that Ducky wants to sell as the pieces represent the only fortune the family has left — thank God the old lady's jewelry is amazing! She was an extraordinarily greedy woman, and in her entire life she got more than she was entitled to. Nando gave me a generous amount of money to buy jewelry, since mine were lost forever. Of course, I want, as far as possible, our money to go to Ducky and her family. I chose a tiara of diamonds and sapphires, one of the most wonderful things I have seen in my entire life! However, it is a terrible feeling to buy these treasures from the person I love more than anything in the world. But at the same time, I know that I am a gift from God for her, as I am ready to pay for things in full and immediately, without negotiating a price. Oh, my God, these jewels are beautiful, how rare it is to find such!
Queen Maria of Romania was very fond of the Vladimir sapphire kokoshnik, and it became her signature tiara, well suited to her fabulous images. In particular, she wore it to pose for many portraits, as well as at her coronation and Philippe Laszlo's portrait.
In 1931, she gave the kokoshnik to her youngest and beloved daughter, Princess Ileana, for her wedding to Archduke Anton of Austria. Queen Mary often wore this piece with her large sapphire and diamond sautoir.
Princess Ileana recounted rare tiara-wearing appearances during the early years of her marriage in her memoir I Live Again:
I myself only wore a beautiful tiara of sapphires and diamonds at one official occasion, and that was at a big ball given by the Legitimist party at the Hofburg in Vienna, four years after I got married.
She borrowed the kokoshnik from Queen Mary to wear at the Silver Jubilee of King George V in London, where it remained in a bank vault until her death. In 1948, her nephew, King Michael, abdicated and the family was again exiled, this time to Argentina, from where they made a daring escape. In 1950, Princess Ileana traveled to the United States with a kokoshnik, wrapping the treasure in a nightgown because she was too poor to insure it. She then sold it back to Cartier so she could start a new life for herself and her children, and eventually became a nun.
Princess Ileana said: "It was beautiful and great, but my children needed it. In the meantime, the kokoshnik just lay there, he didn't feed us, didn't dress us and didn't warm us. I couldn't even wear it.»
To whom this unique piece of jewelry was sold next is unknown. Let's still hope that it is not lost and not sawn into pieces, and that someday we will be able to see it again.