The Queen's Bracelet — Prince Philip's wedding gift
Posted On 17.08.2022
Good afternoon dear friends! We continue to remember the history and fate of the jewelry of the British crown. With one of the largest jewelry collections in the world, Queen Elizabeth is always surrounded by valuable and historical jewels at official events.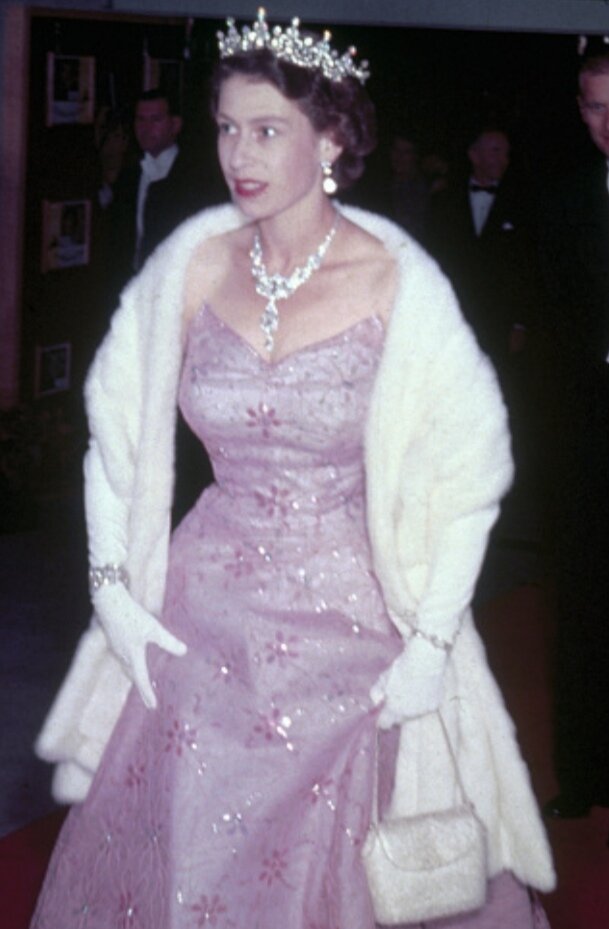 And today we will look at a very important item from the Queen's box. This is her wedding present from the Duke of Edinburgh.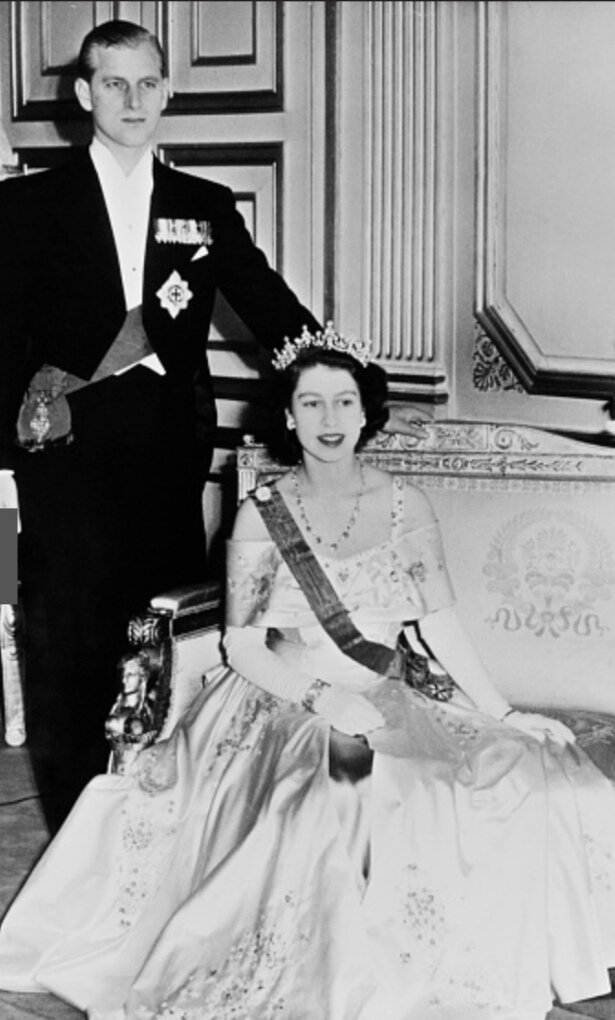 In 1903, Tsar Nicholas II and Empress Alexandra presented a large aquamarine and diamond tiara and parure to their niece, Princess Alice of Battenberg, when she married Prince Andrew of Greece, the fourth son of King George I and Queen Olga.
Having managed to maintain her parure during the frequent periods of exile and turmoil that the Greek royal family faced when her only son, Prince Philip, was about to propose to Princess Elizabeth in 1947, Princess Alice gave him her tiara to create some of the jewels. He also used them to create a gift for his future wife.
Among the 2,500 gifts the couple received from around the world, this bracelet was perhaps the most special for the Queen.
Months after Philip gave his fiancée an engagement ring made from several diamonds from his mother's tiara, the future Duke of Edinburgh used the remaining diamonds to create this Art Deco style cuff bracelet, created by Philip Antrobus from a design dictated by the groom.
In the early years of her married life, the then Princess Elizabeth wore her wedding bracelet on a variety of occasions, not only at banquets, but posed in it for portraits.
After she became queen in 1952 and gained access to one of the world's largest private jewelry collections, her wedding gift bracelet was used in one of the first series of portraits, as well as in combination with several other historical relics.
Since then, the wedding gift bracelet has been a favorite for decades, worn by the Queen on a variety of occasions, including a 25th anniversary portrait.
The Queen last wore her bracelet in 2012 for her Diamond Jubilee portrait.
At the Chinese state banquet in 2015, the Duchess of Cambridge surprised everyone by wearing the Queen's wedding bracelet, a rare move since the Queen has been known to save personal jewels while borrowing others.
Worn twice by the Duchess since then, at a diplomatic reception last year and at the BAFTAs earlier this year, the wedding gift bracelet is considered a favor to the Duchess as a token of the Queen and Duke's affection.
How do you like this luxurious bracelet? Is it worthy, in your opinion, to be a wedding gift for the future queen?