Princess Mary's midnight tiara
Posted On 17.08.2022
Hello my dear readers. Crown Princess Marie of Denmark is celebrating her 50th birthday on February 5th and we can't miss the opportunity to show her some kindness. Today we will start introducing you to some of the princess jewels!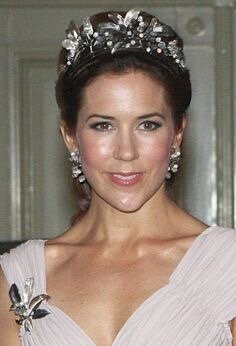 The Australian, who is to become the Danish queen in the future, has a wealth of jewelry at her disposal, including a collection of contemporary gems, including a striking midnight tiara!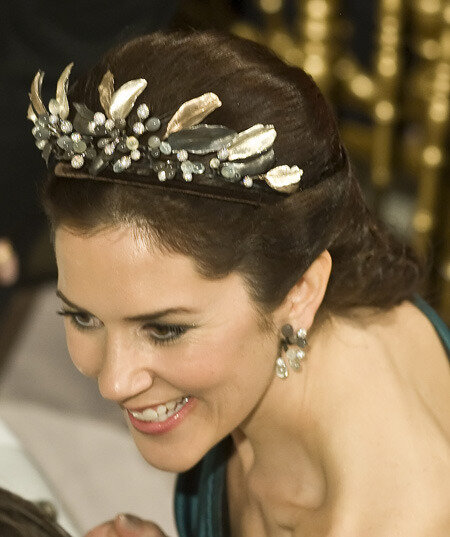 The tiara is composed of leaves and thin branches in sterling silver, 18k rose white gold and 31 moonstone handles and 1340 brilliant diamonds.
The colors used, lightening and shading, replicate the starry moonlit sky at midnight, which is why the piece was called the «Midnight Tiara».
Designed by Charlotte Lynggaard from Copenhagen, the Tiara is a handmade piece by Goldsmiths. She first appeared at the Goldsmiths studio during an exhibition at the Amalienborg Palace Museum in 2009. Here she caught the eye of the Crown Princess.
Later that year, Maria wore the midnight tiara, paired with a pair of earrings and a brooch, to celebrate Prince Henrik's 75th birthday at Fredensborg Palace.
The following year, the midnight tiara «made» another official appearance, with the same earrings and brooch, but already on the 70th birthday of Queen Margaret and at a gala dinner at Fredensborg Palace.
In 2013, Mary took the midnight tiara out of the country for the first time to wear it to the wedding of Princess Madeline of Sweden in Stockholm. It was also the last time the Tiara was publicly worn to date.
However, the midnight tiara has been exhibited frequently over the years, both in Denmark and abroad. For example, it became the centerpiece of the Magtens Smykker (Jewellery Power) exhibition at Koldinghus in 2018. These days, the tiara is more often found in the OLE Lynggaard flagship store in Copenhagen.
This piece of art clearly stands out in comparison to other tiaras and European monks. And the more interesting it becomes every time to consider it on the crown princess.
Do you like this tiara?