Princess Ileana's Diamond Tiara
Posted On 17.08.2022
January 21 marks the 30th anniversary of the death of the Romanian Princess Ileana, who died on this day in 1991! A Romanian princess who married an Austrian Archduke and then had to flee Austria and Romania to eventually settle in the United States.
Today we invite you to talk about her diamond tiara!
It is known that the diadem, consisting of a series of diamond curls based on rows of diamonds, was a gift from Emperor Napoleon to Empress Marie Louise, given by the Habsburg royal family to Archduke Leopold Salvator of Austria. The tiara was worn by his wife, the Infanta Blanca of Spain.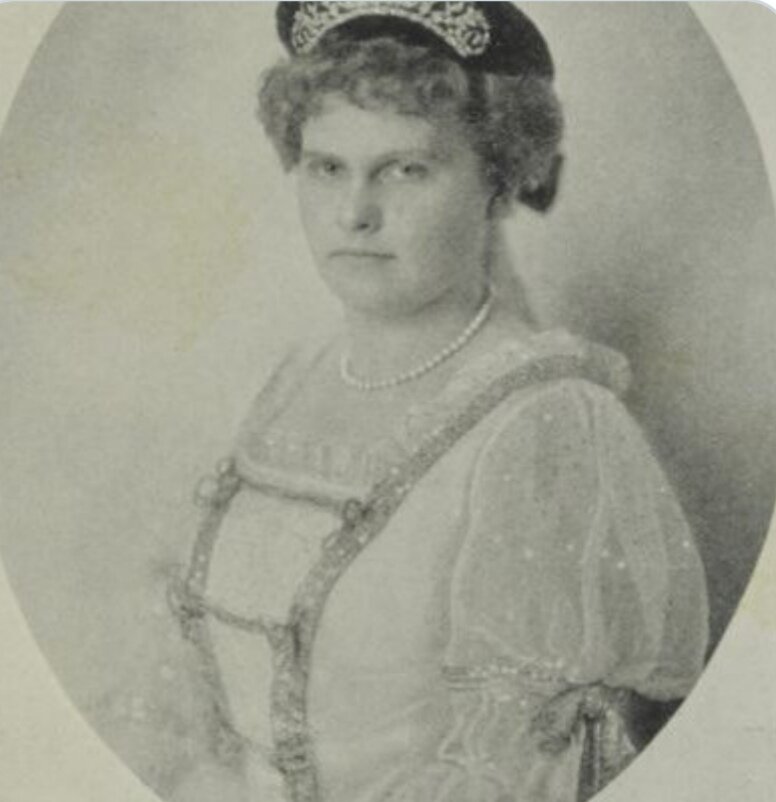 Archduke Leopold Salvator of Austria gave the tiara as a wedding gift to Princess Ileana of Romania when she married Archduke Anton of Austria, son of Archduke Leopold Salvator and Infanta Blanca, in 1931. Princess Ileana wore the tiara to her wedding ball in 1931 and also wore it to a ball in Vienna in 1936.
She also spoke about the tiara in her memoir I Live Again:
"I might as well start by telling you frankly that the princess spends very little time in a diadem! Although court events in Bucharest were always dignified and beautiful, by the standards of some courts they were simple and sober. I only wore a beautiful tiara of sapphires and diamonds to one official occasion, and that was at a big ball given by the Legitimist Party at the Hofburg in Vienna, four years after I got married. I've only been to one «court ball» in my life, and that was at my own wedding; but there I wore a much smaller diadem given to me by my father-in-law. (However, it was suitable for the occasion when the title "Archduchess of Austria" was added to my name, because the diadem was originally a gift from Napoleon to Marie-Louise, who was also the Archduchess of Austria.)
After fleeing Austria and Romania into exile, first to Argentina and then to the United States, Princess Ileana had to sell the Vladimir sapphire kokoshnik to finance her children's education, but she appears to have kept the tiara worn by her daughter, Archduchess Alexandra, at the debutante ball in New York in 1954 and also worn by Archduchess Alexandra when she married Duke Eugene Eberhard of Württemberg in 1962. The tiara's current whereabouts are unknown, as Princess Ileana became an Orthodox nun and founded the Transfiguration Orthodox Monastery in Ellwood City, Pennsylvania, the first English-speaking Orthodox monastery in North America, where she served as abbess until her retirement in 1981, remaining at the monastery until his death on January 21, 1991.
The tiara still exists and was exhibited in Vienna in 2007. Because it was not sold like some of the other jewels, it was probably left with her surviving children, who also inherited Bran Castle from the Romanian government in 2009.
Where do you think this tiara might be now?