Princess Diana's South Sea Pearl Earrings
Posted On 17.08.2022
Last August 31 marked the 20th anniversary of the death of Diana, Princess of Wales, one of the most iconic women of the last century.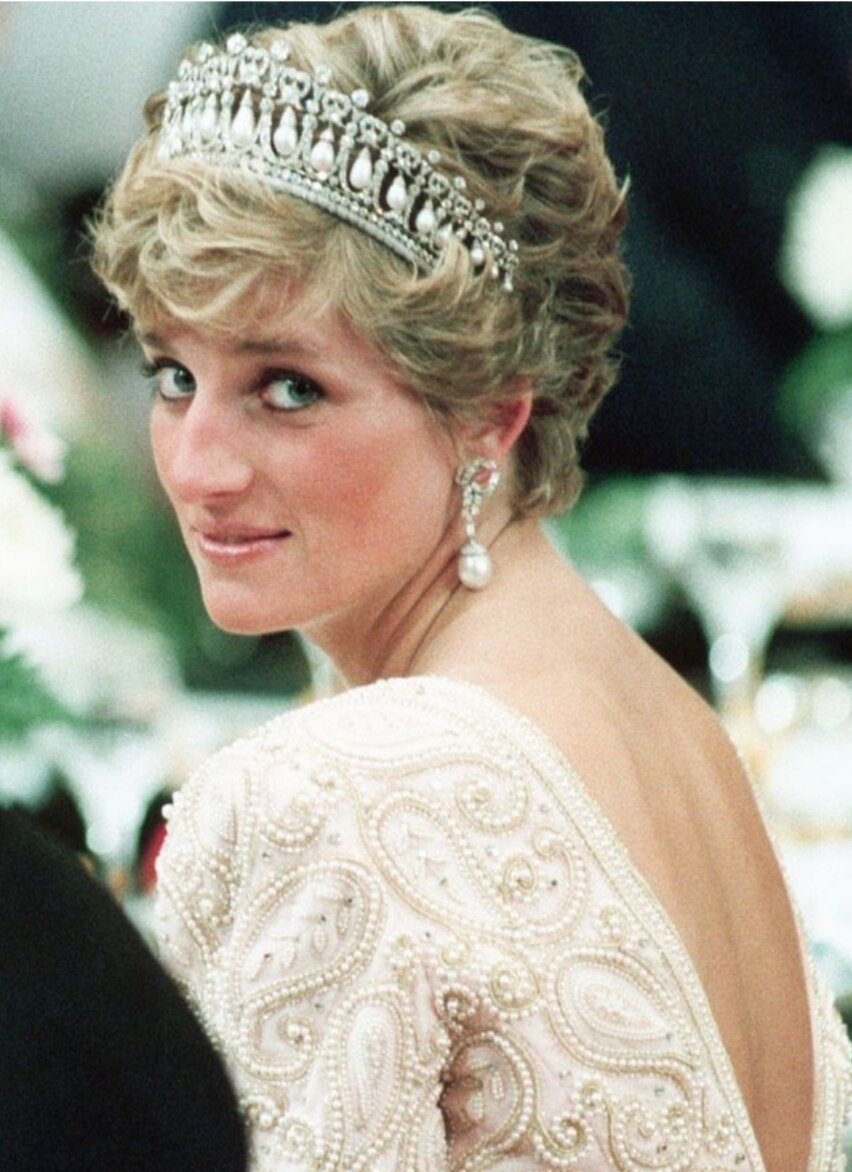 She traveled a lot, met a huge number of people, helped them, raised children and, of course, shone. At official events, for a walk, in training. Journalists followed her, men looked at her, admired her.
Today's article is about her large earrings with South Sea pearls of unknown origin, which were favorites of the princess in the 90s.
The first (known to us) appearance of these large South Sea pearl earrings was at the coronation banquet of Emperor Akihito of Japan and Empress Michiko in November 1990.
Earrings also appeared at a formal dinner in Lahore during a visit to Pakistan in 1991…
…and in concert at the Royal Albert Hall later that year…
…with Spencer's tiara at the English National Ballet gala in Budapest, 1992…
… and at a state banquet in South Korea in 1992.
The earrings were also worn by Diana at the Cancer Research Gala at Bridgewater House in London in 1995…
…and when the Princess of Wales received the Humanist of the Year award from Henry Kissinger in New York…
Large South Sea pearl earrings were worn to dinner at the Victor Chang Research Institute in Sydney and to a gala dinner in Washington DC hosted by the American Red Cross to raise funds for landmine victims around the world.
The final look of the earrings, without the large pearl drops and with the Swan Lake necklace, was when Diana, Princess of Wales attended the Swan Lake performance at the Royal Albert Hall in London on 3 June 1997, her last official appearance.
They haven't been seen since, but I think they would be a good fit for the Duchess of Cambridge, who prefers large earrings for evening events.
Would you like to see this beauty on one of the British princesses?