Hanoverian Emerald Tiara
Posted On 17.08.2022
A magnificent royal heirloom that was a gift to the German Empress before being given as a wedding gift to her Hanoverian daughter, who gave it as a wedding gift to her Greek daughter-in-law, and has an outstanding royal history.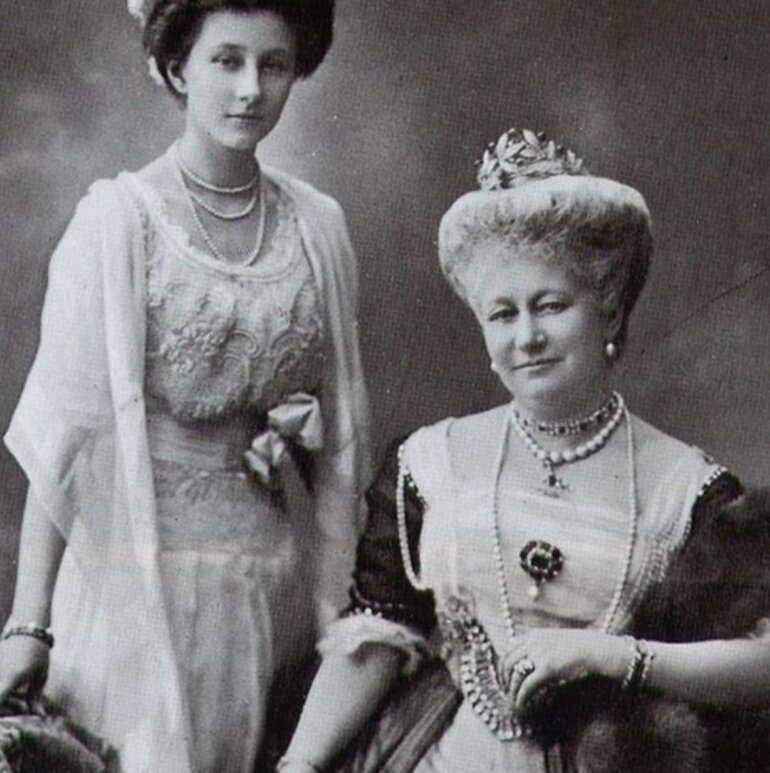 A graduated tiara of brilliant laurel leaves set with 13 cabochon emeralds, the Emerald Laurel Tiara was made in 1905 as a silver jubilee gift from German Kaiser Wilhelm II to his wife, Empress Augusta Victoria.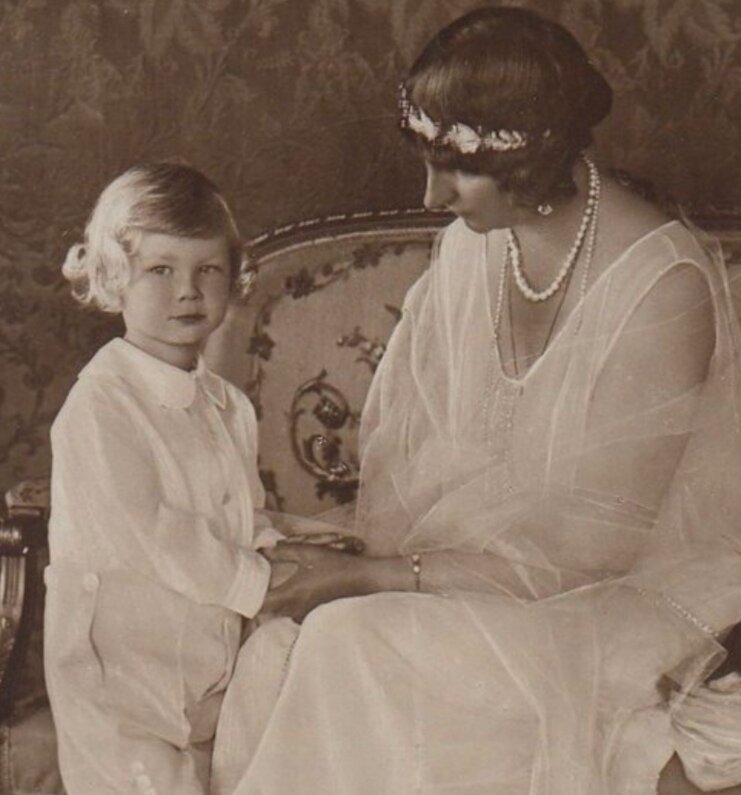 In 1913, the Empress gave the tiara as a wedding gift to her only daughter, Princess Victoria Louise of Prussia, when she married Prince Ernst August of Hanover, Duke of Brunswick.
Princess Victoria Louise, when she was Duchess of Brunswick, wore the tiara in a 1920s portrait with her youngest son, Prince Heinrich of Welf.
In 1946 Princess Sophie of Greece and Hesse, widow of Prince Christoph of Hesse, married Prince George Wilhelm of Hanover, second son of Princess Victoria Louise of Prussia.
Princess Sophie often wore the emerald laurel wreath tiara at royal events in the 40s, 50s and 60s. A Greek princess who was also the sister-in-law of Queen Elizabeth II and Queen Frederica of Greece, Princess Sophie wore the tiara at the coronation of Queen Elizabeth II in 1953 and at the wedding ball of her son-in-law, Prince Ernest August and Princess Ortrud of Schleswig-Holstein-Sonderburg-Glücksburg in 1951 .
She also wore the tiara during the visit of King Paul and Queen Frederica to Germany, the banquet on the occasion of King Paul's 60th birthday at the Royal Palace in Athens in 1961, the wedding ball of Prince Juan Carlos of Spain and Princess Sofia of Greece in 1962, and during the Queen's state visit to Germany in 1965.
However, the Emerald Laurel Wreath tiara reappeared at auction in the 1990s, when Baron von Thyssen-Bornemisza bought it for his daughter, Baroness Francesca, who married Archduke Karl von Habsburg, a pretender to the Austrian throne. Archduchess Francesca wore a tiara with an emerald laurel wreath at the wedding of Crown Prince Frederik of Denmark in 2004.
She also wore it as a necklace at the 2008 Philharmonic Ball in Vienna. The tiara still belongs to Baroness Francesca.