Habsburg pearl and diamond tiara
Posted On 17.08.2022
The Habsburgs are the «non-ruling» royal couple of Austria — Karl and Francesca Habsburg-Lothringen. That is, if now there was a monarchy in Austria and Hungary, then they would be emperor and empress. Despite this, they are one of the most beautiful monarchy couples in Europe.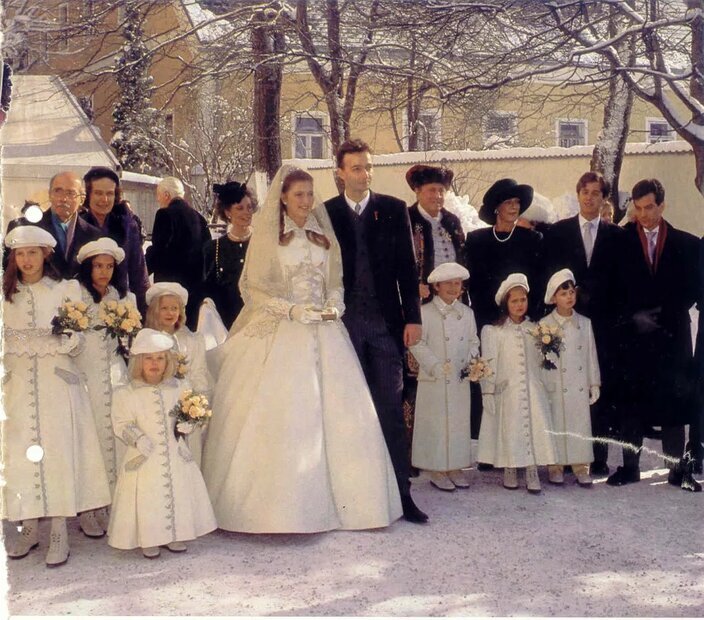 Just look at their wedding photos.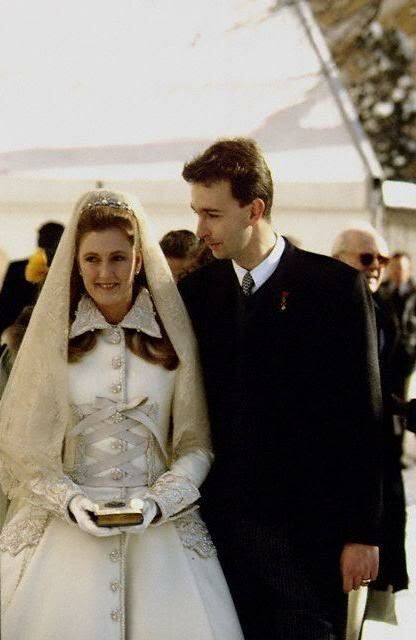 They are like from a fairy tale.
In the photo we see a stunning wedding tiara, which I will tell you about today.
The antique pearl and diamond motif tiara is believed to have once belonged to the Austrian Empress Sissi, although there is no photographic evidence. A similar (if not the same) tiara was worn by Princess Adelheide of Prussia, née Saxe-Meiningen, aunt of the Archduchess Regina.
Archduchess Regina von Habsburg wore the tiara at the wedding ball of Countess Helene de Terring-Jettenbach in honor of her husband's cousin Archduke Ferdinand of Austria in 1956.
Archduchess Charlotte was the daughter of Emperor Charles of Austria and Empress Zita.
In 1956, Archduke Otto's sister, Archduchess Charlotte, wore the tiara at her wedding to Duke Georg of Mecklenburg. In 1980, Archduchess Monica, daughter of Archduchess Regina, wore this pearl and diamond jewelery when she married Luis de Casanova-Cardenas, Duke de Santangelo.
Baroness Francesca Thyssen-Bornemisza wore the same tiara when she married Archduke Karl von Habsburg, eldest son of Archduchess Regina, in 1993.
In 1998, the Archduke was fined 180,000 shillings after he failed to tell customs officials that he had an antique tiara in his luggage when he crossed the border from Switzerland in 1996 to attend a wedding. Archduchess Francesca wore this pearl and diamond tiara to the wedding of Crown Prince Frederik of Denmark in 2004.
Today, the tiara is in the possession of Archduchess Francesca.