Greville bandeau necklace with ruby ​​floral print
Posted On 17.08.2022
Hello my dear readers. We continue to spoil you with beautiful views of the Queen and numerous princesses, duchesses and countesses of Great Britain.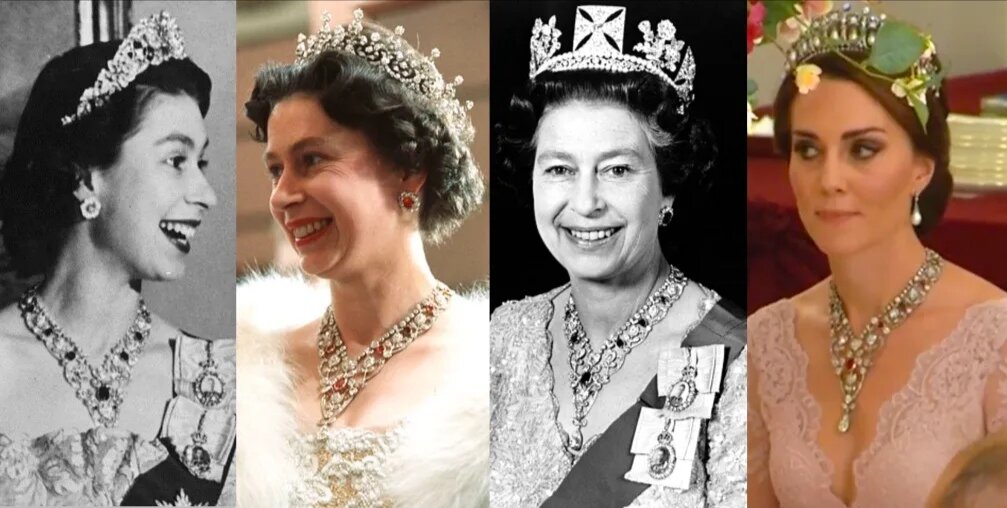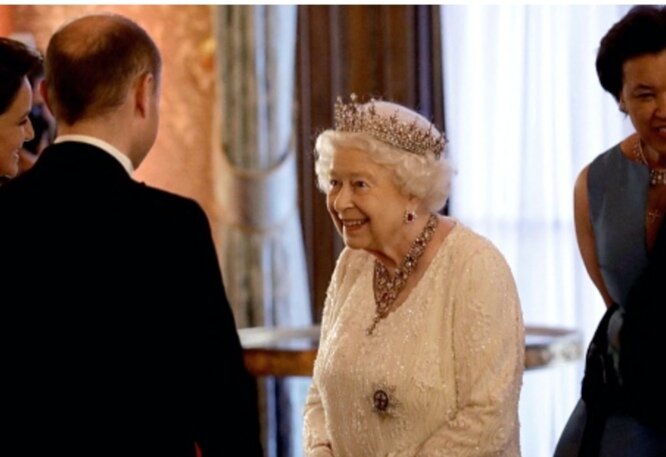 As always, it is impossible to take your eyes off them, especially thanks to their incredible decorations.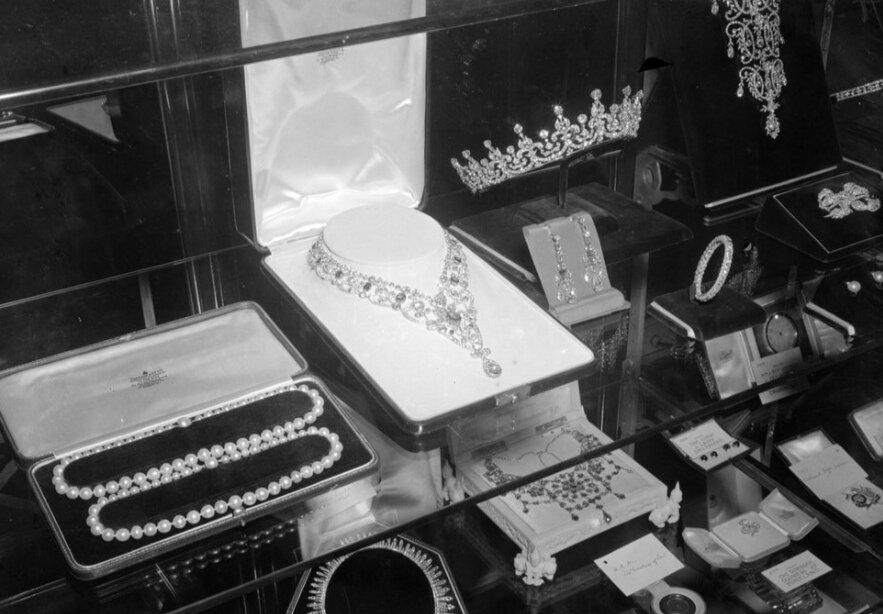 Today we'll talk about how the Duchess of Cambridge gave royal onlookers a surprise at the Spanish State Banquet at Buckingham Palace by appearing wearing a necklace that hasn't been seen in 30 years. We learn some very interesting facts about this product.
Given as a wedding gift to then Princess Elizabeth in 1947 by her parents, King George VI and Queen Elizabeth (now known as the Queen Mother), this floral print ruby ​​and diamond bandeau necklace was originally purchased from Boucheron in 1907 by the Hon. Mrs. Ronald Greville , a good friend of King George VI and Queen Elizabeth (they even spent their honeymoon in her country house).
After her death in 1942, she left her entire collection of magnificent jewels to Queen Elizabeth. Although the Queen kept some jewelry for herself, she gave this necklace and several other pieces of jewelry as wedding gifts to her eldest daughter.
The Greville ruby ​​and diamond bandeau necklace, an outstanding piece of jewelry, was used at many events after the wedding, including a tour of Canada in 1951.
The necklace remained a favorite of Elizabeth even after she became queen in 1952, and the «V» shape paired especially well with V-necks and strapless dresses, fashion trends of the time.
The Queen, who prefers shorter necklaces, shortened the piece by removing two pieces from each end.
However, despite a few notable appearances in the 1960s (including the famous photo above), Greville's floral print ruby ​​and diamond bandeau necklace began to dwindle. Around this time, the Queen purchased a Baring ruby ​​necklace, which filled a gap in ruby ​​necklaces in her collection.
One of the last notable appearances of the necklace was at the State Opening of Parliament in 1983.
The Queen was last seen wearing a Greville Ruby and Diamond Floral Bandeau necklace in an official portrait in 1987.
And so, in July 2017, the Duchess of Cambridge wore a Greville ruby ​​and diamond bandeau necklace, as well as the Queen Mary's Love Knots tiara and Diana, Princess of Wales earrings with pearls and Collingwood diamonds at a state banquet in honor of King Felipe and Queen Letizia . Spain.
I think that the Duchess really suits this piece of jewelry. Her neckline and dress matched this necklace perfectly and she looked absolutely stunning. So looking forward to when she wears it again! And you?