Baden tiara «Sunbeams»
Posted On 17.08.2022
Good afternoon, my dear readers. Today's glittering tiara belongs to members of the family that ruled the German Grand Duchy of Baden until 1918.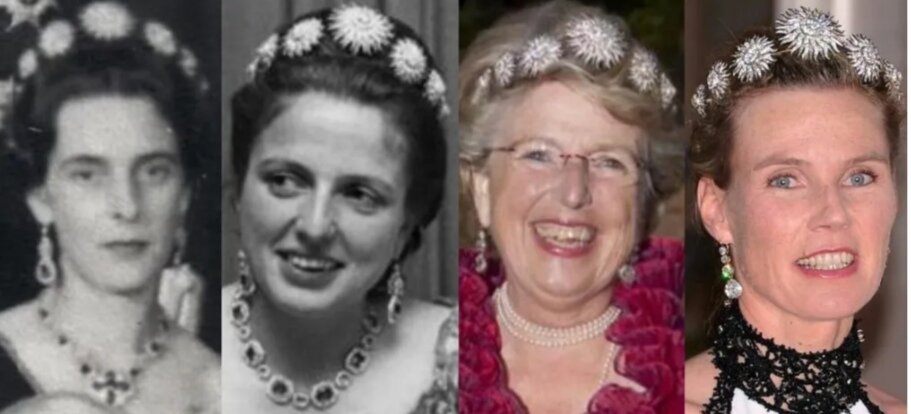 However, they managed to keep this tiara and the Ruby Wreath tiara.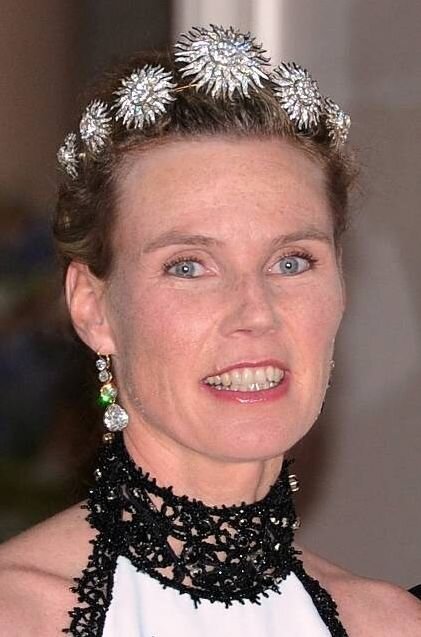 The Sun Tiara has been worn by the Duke of Edinburgh's sister, the Austrian Archduchess, and by brides who have married members of the Baden family in recent years.
Made in the 19th century, the Baden Sunburst tiara was seen on the Greek Princess Theodora, Margravine of Baden at the 80th birthday celebrations of King Gustav V of Sweden in 1938 and at the Greek Monarchy Centenary Gala at the Royal Palace in Athens in 1963. The Countess was the sister of Princess Margaret of Hohenlohe of Langenburg, Princess Cecilia of Hesse and Princess Sophie of Hanover, and the Duke of Edinburgh.
In 1966, the Baden Sunburst tiara was worn by Archduchess Valerie of Habsburg-Lorraine of the Tuscan line of the Habsburg family when she married Princess Theodora's son, Maximilian, Margrave of Baden. As Margravess of Baden, Archduchess Valerie wore the Sunburst Tiara to several grand events in the 1960s and 70s, as well as to the wedding ball of Crown Prince Georg-Friedrich and Princess Sophia of Prussia.
In 2001, the Sunburst tiara was worn by Stephanie Kaul when she married Bernhard, Crown Prince of Baden, eldest son of a Margrave and Margravine. In 2011, she again wore the tiara at the wedding ball of Prince Albert of Monaco and Princess Charlene.
The sunburst tiara was last seen on Christine Höhne when she married Prince Michael of Baden, the youngest son of a margrave and margravine, in 2015.
The Baden family also owns the Ruby Wreath tiara worn by Princess Theodora at the wedding ball of Princess Ingrid of Sweden and Crown Prince Frederik of Denmark in 1935. We will talk about it in the next article.