9 famous royal jewelry that hides the secrets of many generations
Posted On 17.08.2022
The history of some royal jewelry is more fascinating than that of Queen Anne's diamond pendants from The Three Musketeers. So, for example, there is a tiara that, according to rumors, kills all the beauties who wear it. Or there are the diamond stars of Empress Sisi, who still attract the attention of filmmakers.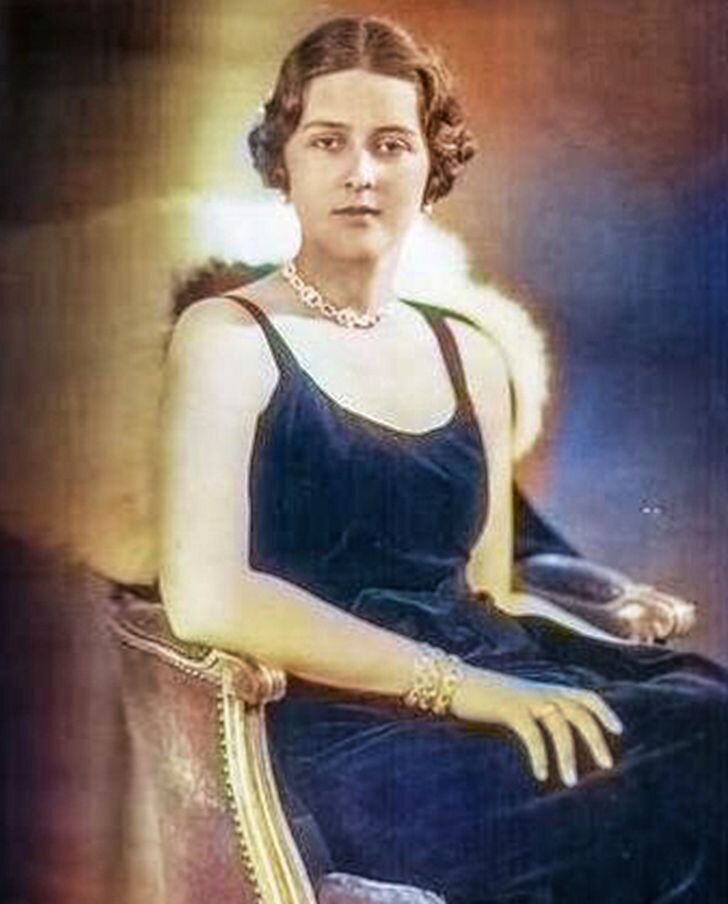 We decided to explore the «royal jewelry boxes» and invite you to join us.
Ghost Tiara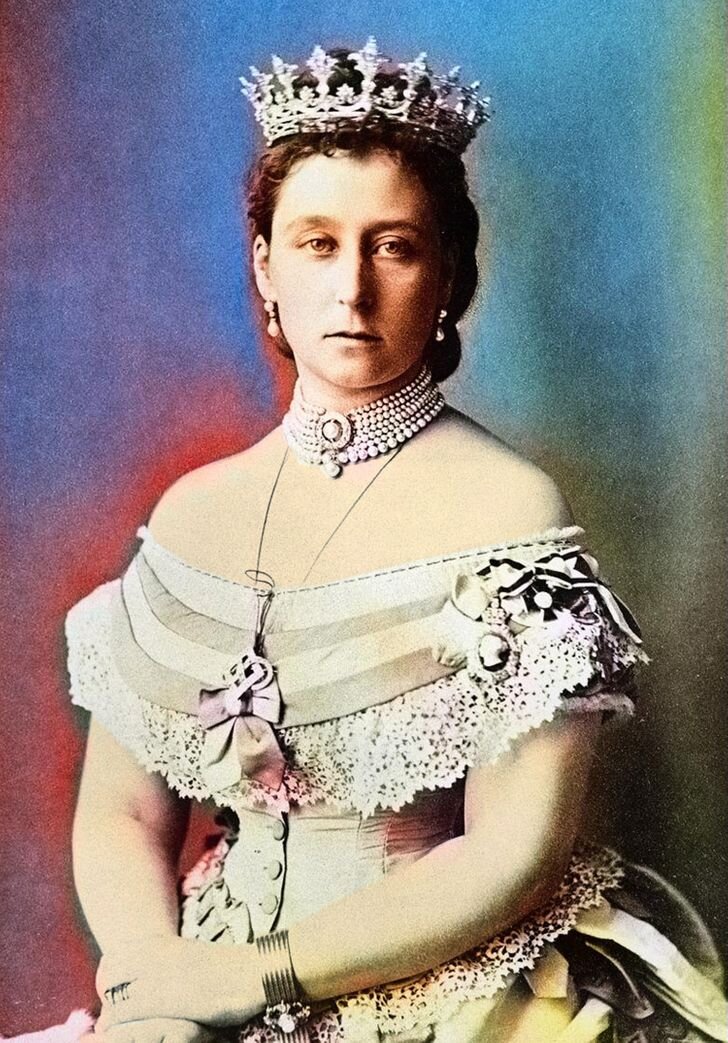 This piece is known as the Phantom Hessian Strawberry Leaf Tiara. It was created by Prince Albert, husband of Queen Victoria, for the wedding of his daughter, Princess Alice, who was marrying Prince Louis of Hesse. But Albert died before the wedding, and the ceremony was more like a funeral than a wedding.
The tiara did not bring happiness to its owner: Alice died at the age of 35, and her 3 daughters also died under tragic circumstances.
Having changed many owners, whose life was full of misfortunes, the tiara was inherited by the sister of Prince Philip, husband of Queen Elizabeth II. Princess Cecilia of Greece and Denmark is said to have often worn this tiara, which once belonged to her great-grandmother Alice. But in 1937, the princess was on a plane with other members of the royal family, and the plane crashed. Since then, the tiara has never been worn by royal women.
Diamond Stars of Empress Sisi
Sisi, Empress Elisabeth of Austria, was not loved at court, but the common people adored her. Sisi had charisma and bright beauty, and her long thick hair was admired by people. For her curls, the Empress ordered 27 diamond stars.
At that time, this decoration was considered modest, but the empress made a splash, and other royal people began to wear such stars. These diamond stars are depicted in Sisi's famous portrait.
Today, stars like Cara Delevingne recreate this look for Chanel.
Tiara Portuguese stars
The Portuguese Queen Maria Pia was known for her extravagance and charity.
The Queen commissioned a tiara with stars that were set «en tremblant», which meant they twinkled slightly when the Queen moved. The queen's daughter-in-law inherited the crown.
Tiara of the Girls of Great Britain and Ireland
Tiara «Girls of Great Britain and Ireland» was presented by the ladies-in-waiting of Mary of Teck for her wedding to George V. It is worth noting that this jewelry can also be worn as a necklace. In 1947, the Queen presented the tiara to her granddaughter, Elizabeth II.
This is one of the most recognizable tiaras of Elizabeth II — she wore it for various portraits printed on coins and copied on banknotes and stamps.
Iron Crown
The iron crown is so named because it has a one-centimeter wide metal band inside. The crown is made of gold and adorned with precious stones. Napoleon I was crowned in it, and now this decoration is kept in the Monza Cathedral near Milan.
Wreath of orange flowers
Queen Victoria broke several wedding traditions at once. It was she who introduced the tradition of marrying in white. The white color was not completely new at weddings, it was a kind of symbol of wealth: this was how the family demonstrated that they could provide the bride with a clean dress.
But royal brides chose silver and gold fabrics to show their royal status. Contemporaries, by the way, Victoria's wedding dress seemed too simple. One guest even complained that the bridesmaids looked like country girls.
Victoria decided to decorate her head with a wreath of orange flowers, the queen's favorite flowers. Previously, the groom gave her an orange flower brooch, which became a symbol of the couple's love. Although some courtiers considered the wreath too modest, the queen's subjects appreciated this romantic gesture. Later, other royal brides began to decorate their wedding attire with such a flower.
On her sixth wedding anniversary, her husband gave Victoria a headdress made of porcelain flowers framed with gold leaves and 4 oranges covered with green enamel, which symbolized the couple's children.
Oriental tiara crown
The Oriental Circlet tiara is embellished with lotus flowers, a design Prince Albert personally designed for his wife, Queen Victoria. Albert loved opals, so it was these stones that adorned the tiara.
His daughter-in-law, Queen Alexandra, did not share this love of opals. Moreover, she believed that opals bring bad luck. When she was given the crown, she ordered the stones to be replaced with rubies. The altered tiara can be seen on Elizabeth Bowes-Lyon, mother of Elizabeth II.
Spencer family tiara
Queen Mary's Knots of Love tiara was given to Princess Diana by Elizabeth II on her wedding day, but Diana chose her Spencer family tiara. While the piece was once said to date back to the eighteenth century, the Spencer family tiara is actually made up of other pieces of jewelery of varying ages.
The centerpiece of the tiara is a diamond brooch that Lady Dee's grandmother received for her wedding. The tiara acquired its final form in 1935 and became a family heirloom. Diana's sisters also married in it.
Koh-i-Noor
The Koh-i-Noor diamond has a dismal reputation. It was most likely found in South India between 1100 and 1300. The diamond changed its owner many times, and rulers fought for its possession since antiquity. The diamond is claimed by both India and Pakistan, but the current owner is the British royal family.
Therefore, there is a belief that Koh-i-Nur brings misfortune to men, and only women can wear it. One way or another, Elizabeth II was crowned with a headdress, this particular diamond, and her reign remains long and successful.
Do you remember any other jewelry with interesting destinies?